Pure Sensitive Eyelash Extension Glue
ForaBeLi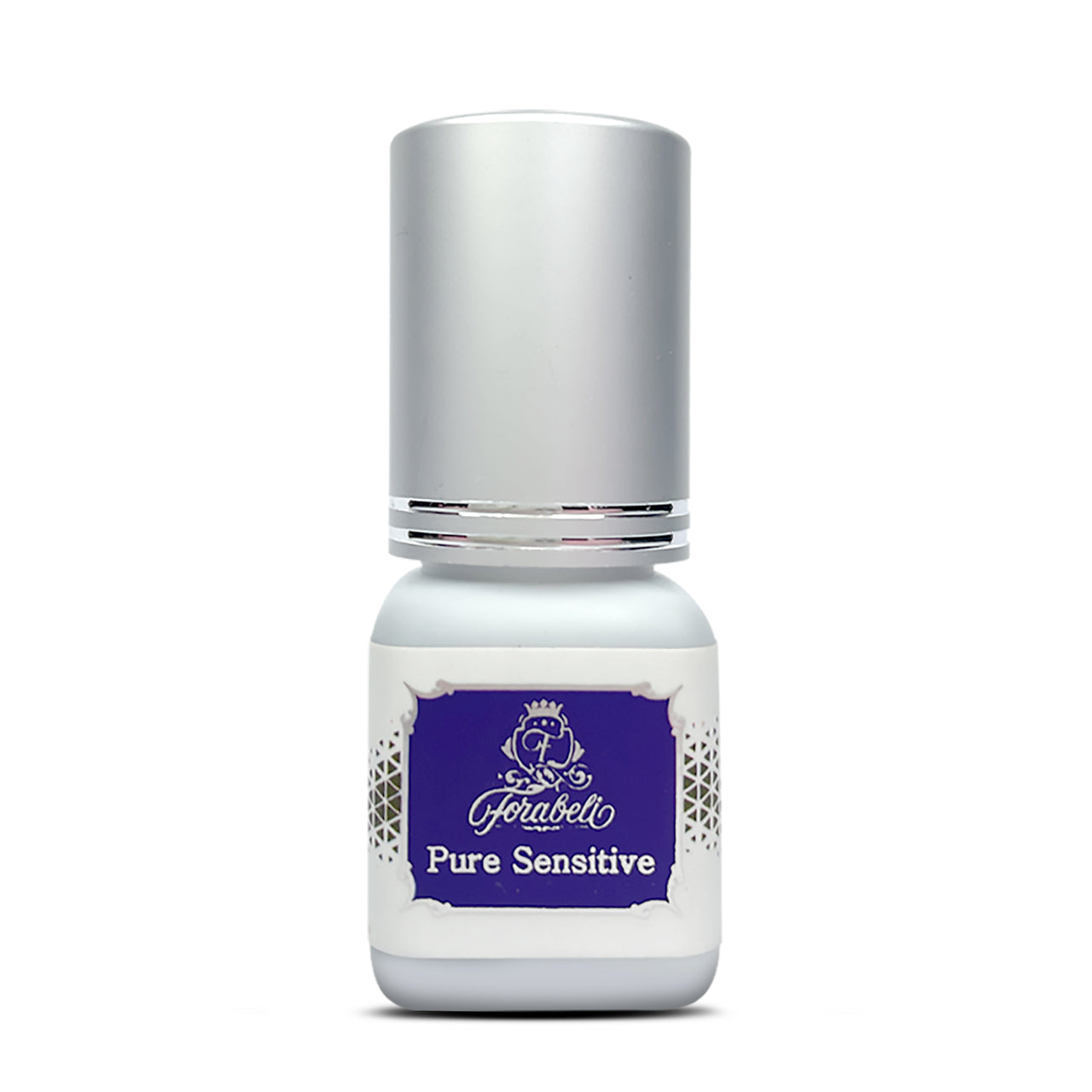 Features
Fume FreeMade up of premium quality glue, odorless and Non-Irritating. Specifically formulated to eliminate potential irritation, burning sensation, and allergy for clients with extreme sensitivity. Works best at 40-70% humidity.
Strong Retention And Improved PerformanceLongevity and gentleness are 2 important factors in considering Sensitive Glue. It contains a flexing agent that is very gentle to keep from causing damage to your clients' natural lashes. It also contains an acrylic component to increase flexibility and retention
High-Quality FormulaSPure Sensitive is perfect for use on clients with sensitive eyes and can be used for lower lash extensions too. Alkoxy Cyanoacrylate is the key ingredient that helps for a flexible and smooth attaching of extensions onto the natural lashes.
Safety Advanced Seal PackageWe packed the glue in the safe sealed package with silica gel where air and moisture can't get into the bottle. It helps to extend the life of the adhesive. The use of a red needle during application will protect the adhesive from drying out.
Formaldehyde-Free And LatexIt has always been tested and approved to standard ISO 9001:2015, ISO 14001:2015, and ITQA approved. It complies with hazardous product safety standards stipulated by the law on the Registration and Evaluation.
Customer Reviews
02/27/2023
Vanessa M.

Canada
Did not get my free items for Valentine's day
It's a ok product but did not receive my free item that was promoted and when you message the company they can't even answer a straight question. Don't think I will order again.✌️
02/23/2023
Kay M.

United States
The best glue!!
I have clients like everyone else that have sensitive eyes and this works wonders!!! And the retention is amazing, their lashes are staying on longer and minus the irritation.
10/21/2022
Lana P.

Canada
Love this glue
This glue is the only glue that can be used on my sensitive clients. No smell or burning sensation. Takes some time to get used to as it is a little watery compared to other glues. Customer service is incredible with this company also.
10/17/2022
Teresa G.

United States
Best adhesive for sensitive eyes
I love using Pure Sensitive lash adhesive on my clients with sensitivity to fumes. As a professional lash artist I always look after their lashes comfort and health of their eyes. I highly recommend Pure Sensitive adhesive! Pretty Lashes Lounge TG
06/03/2022
Melissa M.

United States
My new favorite
No burning or stinging- did exactly what I needed. I also like that I have a couple extra seconds to place the lash. E x c e l l e n t customer S e r v i c e! Thanks Forabeli❤️