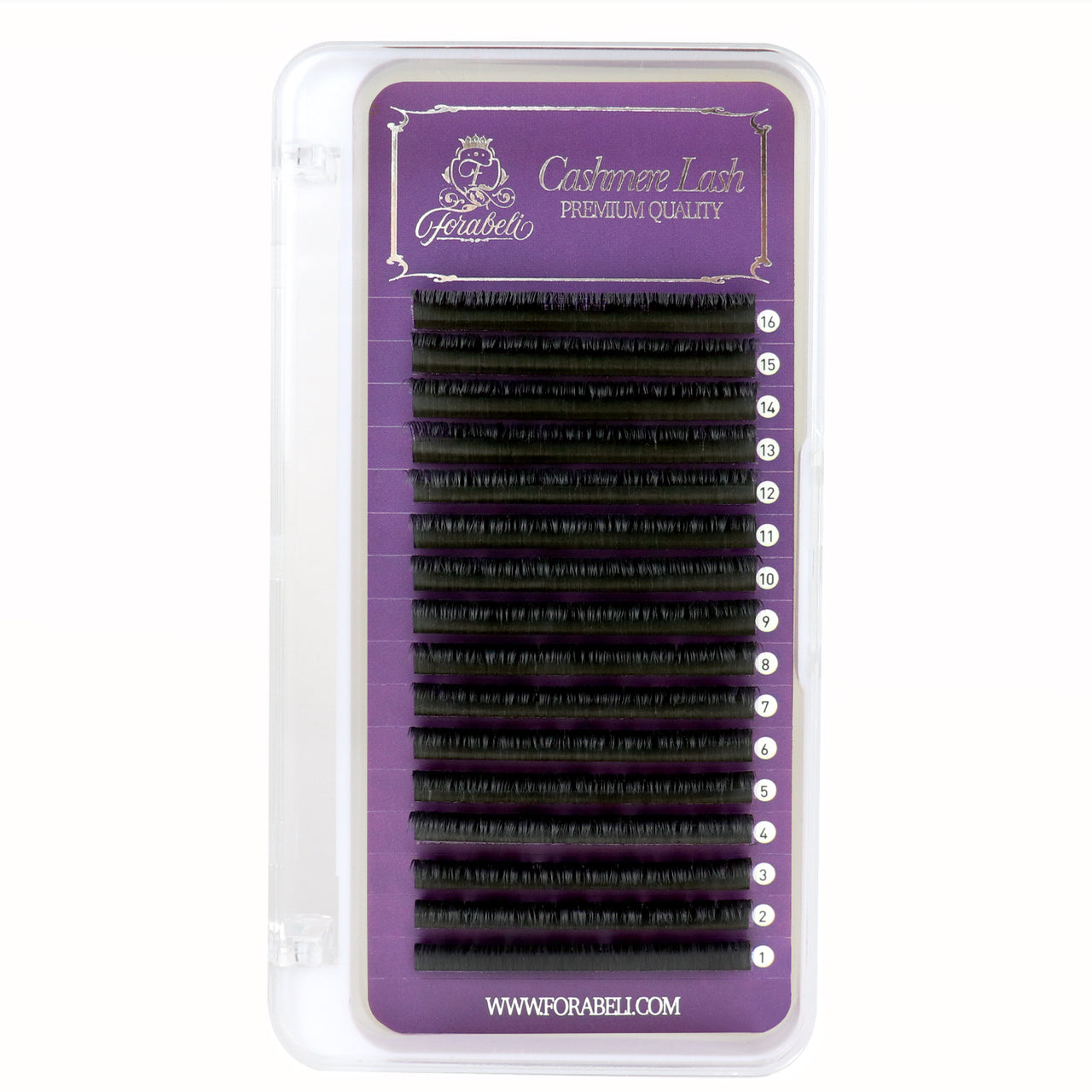 ✔ PREMIUM CLASS AND SOFTNESS - Forabeli Individual eyelash extensions are made of black Superior Japanese PBT material and 100% handmade, also soft and light for your eyes. Eyelash Extension Flat lashes have a slightly oval shape, rather than being rounded. They are a great option for those clients who are hoping for a dramatic look but don't quite have the natural lashes to hold conventional extensions.
✔ SPECIAL FEATURES - The thinnest, lightest weight, especially soft of all types of eyelashes. Matte Deep, Black Finish makes thicker look yet has light lifting. Wispy curl sets have split tips. Added curvature baking technology makes eyelashes last longer and has the flexibility resembling a natural lash.
✔ ELLIPSE SHAPED EXTENSIONS - are hollow inside which makes them 70% lighter than the average falses, protecting the growth of natural lash. It's premade bottom end is extremely demanding for easier application of the grafting artist. For better results, it's best used with Forabeli primer and adhesive.
✔ QUANTITY AND STYLE - 16 Rows/Tray. Mixed Length. You can choose a suitable length in one lashes box. C Curl: C curl lashes extremely soft, makes the lashes slightly curlier than own lashes. It looks like permed to create attractive and magnetic beauty. The curls are waterproof and can last for a long time. D curl: Extremely soft, makes the lashes a little curlier than C lashes. It makes you more charming and has that dramatic look perfect for volume, fan, classic, mix, and lash lift.